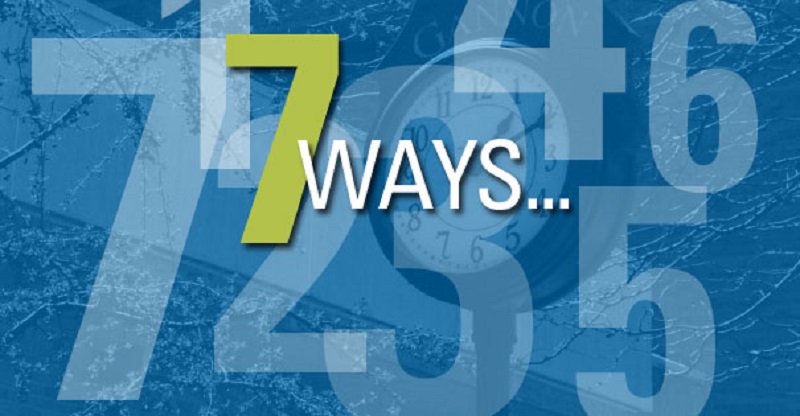 Last month we talked about organizing the contacts you've made though the holidays by collating your cards & notes of contact information into one organized bundle. You no doubt have found that you're left with a lot of paper, cards & paper that have moved off your desk & table and into a pile.
And perhaps that's not the only pile of papers-most people are guilty of leaving expired coupons, mailed advertisements and credit card applications, and magazines and newspapers from last year that have long outlived their usefulness. It's time to take a look at clearing off that counter and desk clutter and making more space, but sometimes getting a handle on how to tackle the mess can stop you from moving forward.
With planning, strategy, and following these 7 steps from Unclutter, clearer spaces in your high use zones are easy to knock out. Start by moving al your cluttered paper off your top:
Box it up. Clean off your desktop or kitchen counter by gathering and putting all your papers in a box for temporary storage. As you do that, toss anything that is clearly trash such as expired coupons and flyers for events that already took place. Meanwhile, if you are looking for something, you'll know it's in the box.

Set aside 15 minutes. Plan to spend 15 minutes daily to go through papers in your box. The best way to work it into your schedule is to do it right after something you always do like clean up after dinner or brush your teeth. Set a timer and get to it.

Question everything. When deciding what you need to save, ask yourself, "Do I need to save this for legal or tax reasons?" If the answer is yes, file it. If the answer is no, ask yourself, "Could I get this information again pretty easily if I needed it?" If so, toss it.

Clip and save. Rather than keeping entire magazines for selected articles, clip and save just the articles ad file them in binders by category; for example, home decorating ideas or recipes. Insert the articles into 3-hole-punched plastic sheet protectors. Use dividers to create subsections. Consider unsubscribing to magazines you don't have time to read. Did you know that you can request a refund for the unused portion of your subscriptions?

Dump the junk. If you have piles of unopened junk mail offers, credit card solicitations, and catalogs, dump them. Don't even give it a second thought because more of the same is already on its way to you!

Shred when necessary. Be sure to shred pre-approved credit card offers and any papers with personally identifiable information such as account numbers to reduce the risk of identity theft.

Keep up with today's stuff. Designate a basket for collecting incoming mail until you have a chance to look at it. Sort through mail daily and either toss or file. Opt for paperless statements from your bank and other financial institutions and from your phone and utility companies and let them do the filing for you!
Photo: Source