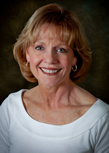 Susan Layden received training from and is a member of the National Association of Professional Organizers (NAPO), the premier organization dedicated to the field of organizing, as well as, the Institute for Challenging Disorganization (ICD). She has earned her CPO (Certified Professional Organizer) certification within NAPO. She is a member of the Carrollwood Area Business Association (CABA). She is an energetic, hard-working professional who empathizes with her clients in a non-judgmental style.  Her use of gentle humor keeps things light while helping people to accomplish their goals and realize a positive change in their life.
Susan has a Bachelor of Arts in Speech Pathology from the University of Florida and Master of Science in Communication Disorders from the University of Alabama, which helps with her delivery of information and transference of organizational skills and ideas with clients.
Furthermore, she was a pharmaceutical representative for ten years where she fine-tuned her organizing skills with her home office and learned to make the most of her garage and car "office-space", as she was inundated with samples, literature and promotional items.  She learned how to maximize small spaces and to be efficient with space and time.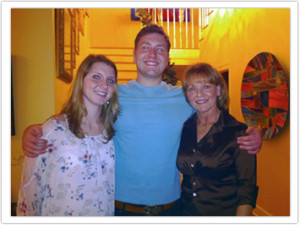 As the busy mother of two children, for years she actively served on the Board of Trustees at their school. She served as Chair of the Board and on various committees, including chair of the Steering Committee. She was responsible for the FF&E for a large campus building project while working full-time.  She knows firsthand the importance of being organized.
Previous to her career as a professional organizer, she also gained experience while managing an art gallery, keeping the back room neatly stocked and working with visual merchandising and art installations. Susan was known as the "girl Friday" because of all the things she could do. She has a passion for art and decorating and making the most of what you have. She has always lived the motto "there is a place for everything and everything has a place." She believes being
organized will help you lead a less stressful and more productive life, in this busy world, in which we all live.
Susan and her children